Pro Staff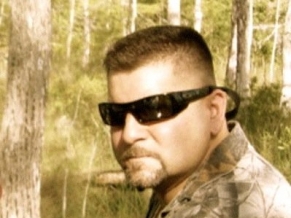 Orlando "Orly" Paz
Hunter/ Videographer / Guide
I discovered my passion for the outdoors at the age of 10 in upstate NewYork. My father was an avid hunter and started taking me to the woods around that time. At 12 years old I was already harvesting deer in the Adirondack mountains with pops. We moved to South Florida at around 13 years of age and soon discovered the Florida everglades and all the hunting opportunities available including Gator and hogs. In high school I was fully involved in commercial gator and hog hunting. I had at on point 12 hog dogs and spent almost every minute of my free time running through the swamps catching hogs and gators. I found that I could sell these hogs alive to many hunting preserves and that gave me some extra incentive to stay out all night and catch as many as I could. Just after high school I moved out to the Seminole indian reservation and spent about five years wrestling alligators working with exotic animals and venomous snakes. I began guiding hunts and till today still enjoy taking recreational hunters out in pursuit of their prey.
I knew at an early age that my carrier and happiness would be found in the Outdoors. I started filming hunts in addition to my outfitting and trapping, the filming and outfitting opened the doors to some hunts world wide that a person on my budget could only dream of. I have been very blessed and have been able to hunt many locations around the world multiple times. I have hunted and filmed hunts in Africa, Sonora Mexico, New Zealand, Canada, and several different midwest a western states.
During my travels I began filming for Tv shows such as Outdoors with Bob Coker, My footage has been shown on several different TV networks such as pursuit channel, OLN, Outdoor Channel and Versus. As I was working on several different locations filming I noticed that these outfitters and ranches I was filming at were better hunts than the places were average hunters were going. I quickly realized this was all about the money. A TV production crew with all its equipment and expenses cannot afford to go on a mediocre hunt. At $500 a day per cameraman plus expenses we need to get set up and get the footage needed as quickly as possible. So Tv crews will somehow find the best locations to hunt and we stick with those outfitters.
I have been to over 70 different hunting locations in my carrier, of all locations, we have selected 9 locations that we film, hunt and return to every year. At Chasin Bacon we invite all hunters of every age and skill level to contact us to discuss your next hunt.
Keep the wind in your face and the sun to your back
Orlando "Orly" Paz
Booking? Questions? Comments? >>> Contact Us!
Honey Hole Hunt Club wants to hear from you. If you have any questions or would like to book a hunt for you, friend or loved one, please contact us. Hogs, Bear, Alligator, Exotics, Florida, Texas, New Mexico, Africa.... we can put you on the animal and trophy of your dreams.