Jason "J" Bates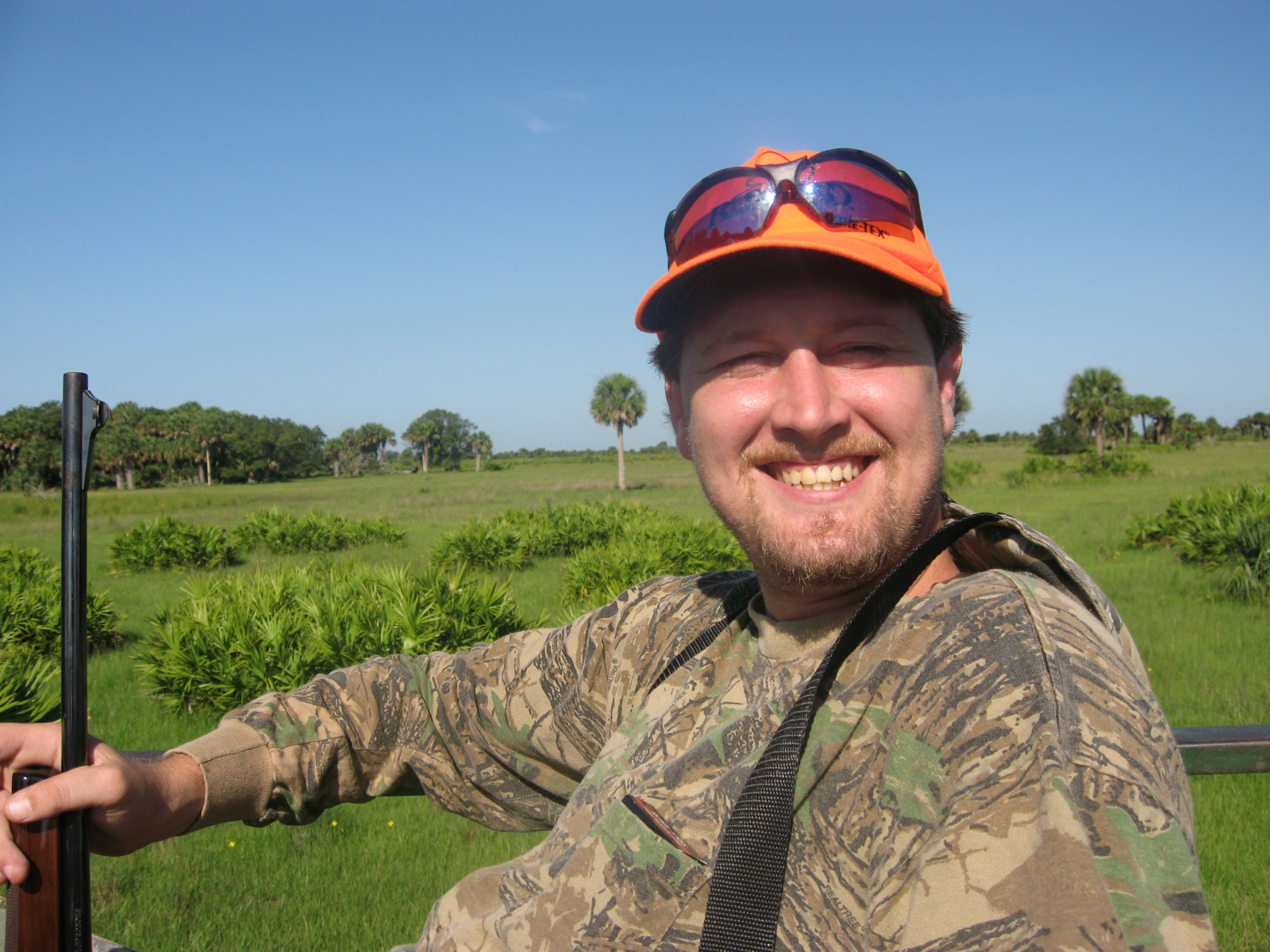 Jason "J" Bates
Aside from watching sunsets on a stormy beach, my true passions are hunting and fishing. Currently, I work full time in a personal injury and workers' compensation law firm. However, whenever the opportunity arises, I spend my time out on the water fishing or in the thicket hunting.
Many years ago, I went on a hunting trip with Cory and I am proud to say that I missed a shot on a nice trophy boar that was approximately 10 feet from my .410 Judge. After being harassed by the other hunters, we spotted and stalked this Florida wild boar for quite some time. Cory handed me his Benelli super black eagle and I shot the boar while running. He was dead before he could even hit the ground. Doubt it? We were lucky enough to get the shot on film. However, due to some questionable language we aren't able to post it on the site. That was a memorable day for me, as I was with my boys, Andrew Pierce, my best friend who has since passed away, Cory "Ninja" Knight, and our colleague Canor.
We have spent countless days in the field dove, deer and boar hunting. Why do I do this? The answer is simple. I do this because I have passion for conservation, fishing and hunting. I go as far as saving up all of my sick and vacation time to coincide with hunting seasons. Sure I wear my camo face paint to work just to get a reaction, but our commitment to fishing and hunting is paramount. We love and take pride in being able to take people out hunting that have never been in the field. Or even out on the water to catch some dolphin or wahoo (but don't expect Cory "Ninja" to go on that trip because he is scared of the waves). Instead, you will catch him on the bass boat, never in the ocean.
Bottom line, if you want to fish in Florida or you want to go on a Florida wild boar hunt, I would love to take you out and ensure a safe learning environment and have a blast while doing it…literally.
Thanks for reading my poetry y'all
J
Call us today to ask questions (kick the tires) or book a hunt:
(877)9-HUNTING
(877) 948-6846
(954) 410-5956 Cory's Cell
Booking? Questions? Comments? >>> Contact Us!
Honey Hole Hunt Club wants to hear from you. If you have any questions or would like to book a hunt for you, friend or loved one, please contact us. Hogs, Bear, Alligator, Exotics, Florida, Texas, New Mexico, Africa.... we can put you on the animal and trophy of your dreams.