Chasin Bacon Sponsors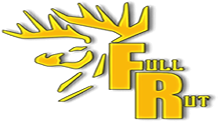 Full Rut
Hunting Videographer, Guide and Outfitter
Full Rut simply put can add that something extra to any hunting or fishing trip. Orlando can film yur trip alebit hunting or fishing and provessionaly edit it and return it to you a few weeks later so you can share with your freinds or perfect strangers. He has filmed for Sportsman's Channel, Pursuit and many other networks and now he can film and document your trip withou you spending thousands of dollars extra for a professional videographer. When you book your next hunting trip or fishing adventure with Chasin Bacon, ask about adding a videographer to film and edit your experience.
Booking? Questions? Comments? >>> Contact Us!
Honey Hole Hunt Club wants to hear from you. If you have any questions or would like to book a hunt for you, friend or loved one, please contact us. Hogs, Bear, Alligator, Exotics, Florida, Texas, New Mexico, Africa.... we can put you on the animal and trophy of your dreams.